what we do
Flyaway Specializes in Premium High Performance Piston & Turbine Aircraft Sales & Brokerage, Aircraft Evaluation, Appraisals, Market Research & Consultation (Where We Negotiate the Deal & Assist With Your Aircraft Acquisition). WHEN IT'S TIME TO BUY OR SELL, MORE PILOTS RELY ON FLYAWAY!
what we offer
Flyaway Customers Receive the Highest Level of Professional, Personalized Customer Service & Over 20 Years Civilian & Military Experience. Our Focused Ad Campaigns Provide Proven Results. We've Also Established a Broker/Dealer Network to Procure Prime Off-Market Aircraft & to Expedite Sales.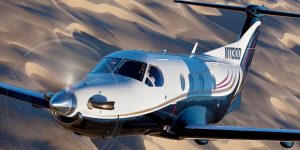 additional Services
We're a 1-Stop Shop Ready to Help With Everything You Need For Your Aircraft. Ask About Our Preferred Partners Offering Aircraft Insurance, Financing, Avionic Installation, Aircraft Detailing. Maintenance & Flight Instruction. Our Providers Can Usually Save You Money.

Buy, Sell, or Trade an Aircraft
"If you don't have the time to go hunting yourself or are new to the world of used aircraft, an aircraft broker can be a real help. They help find you the right airplane, go over the logbooks in great detail and handle all the sales documents and escrow payments. They walk you through the entire transaction from beginning to end." FLYING MAGAZINE, DECEMBER 2018.